Stages
Turku City Theatre has three stages, with an additional fourth venue in the form Emma TeatteriOpens a new tab, an outdoor theatre in the city of Naantali. Even our restaurant, Viides näyttämö (the Fifth stage) can be converted to a small performance venue.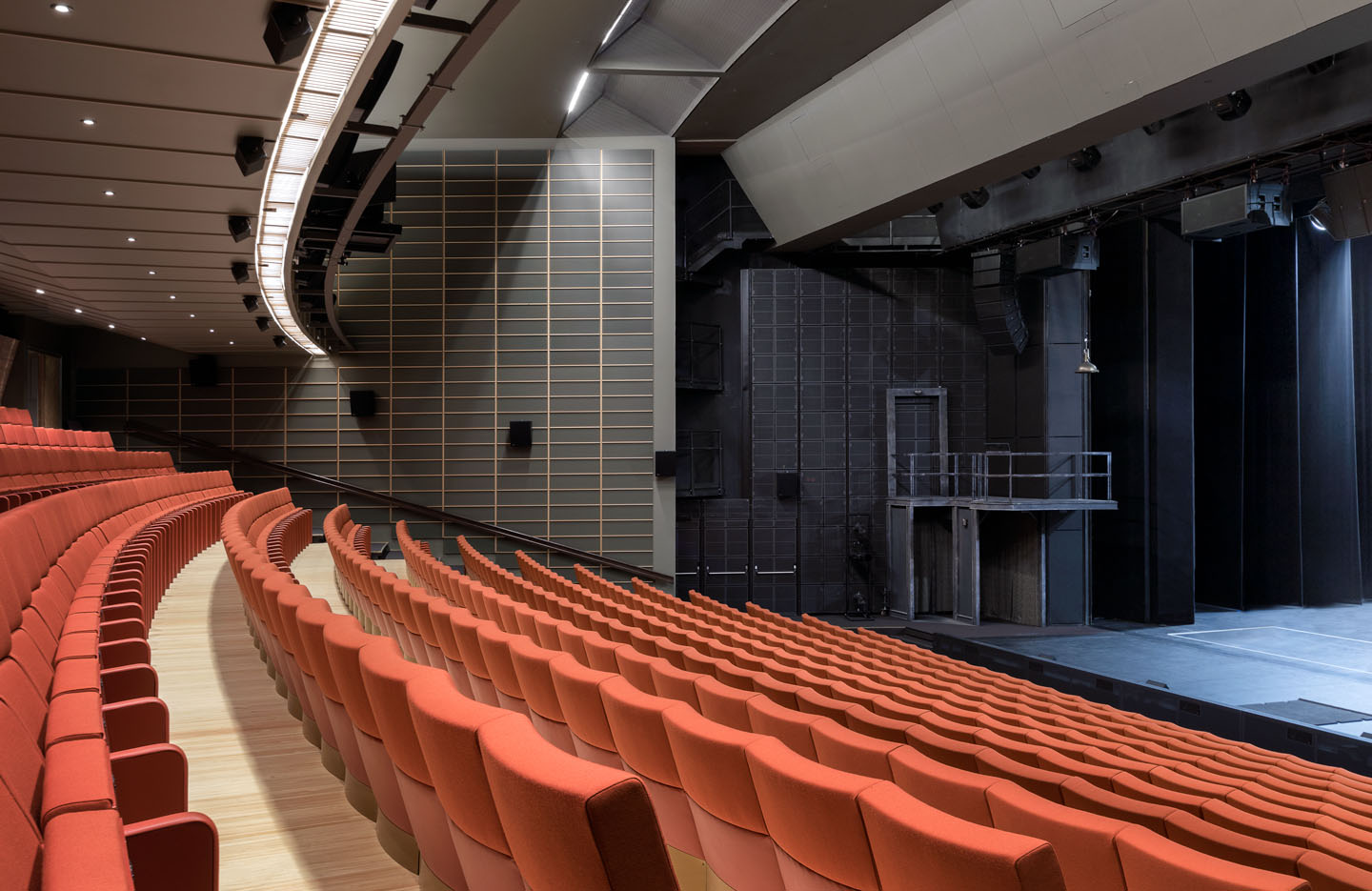 The Main stage
The Main stage is our largest stage. It provides a wide-angle view of humanity, setting the stage for massive world-building. The Main stage hosts impressive large scale productions, such as musicals, thrilling drama and explosive comedy. The stalls and balcony fit 652 viewers in total.
Visibility is generally very good in each seat of the stalls, though there may be performance-specific limitations. We recommend checking the "Notable"-section on the site of each play before buying tickets.
The balcony also provides good visibility, but the balcony railing may limit the view of the stage in some seats. Wheelchair accessible seats are available on the top row of the stalls, row 15.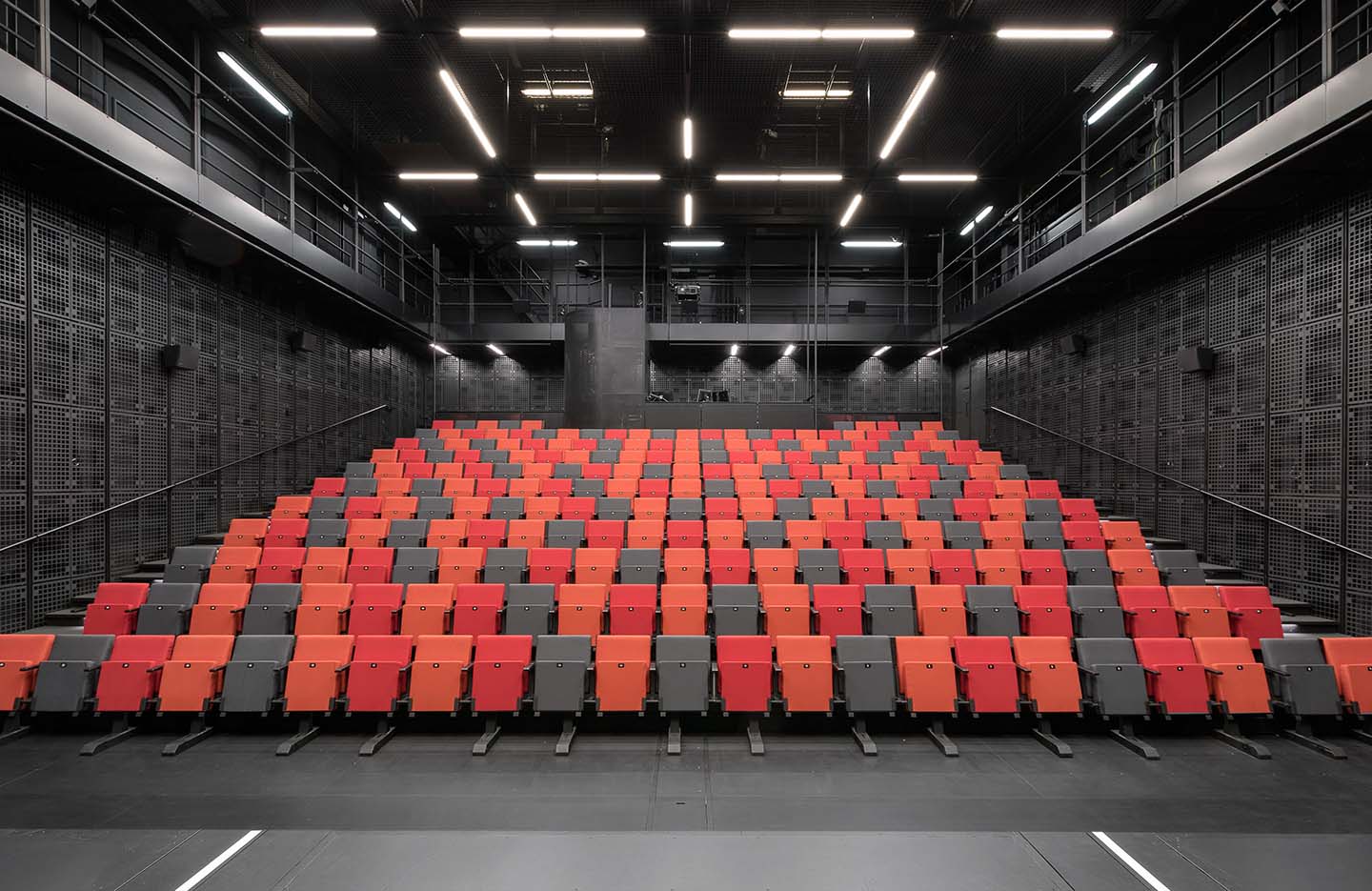 The Little stage
On the Little stage we focus on a close-up and the atmosphere thickens. This stage was finished in conjunction with the renovation of the theatre building in 2017 and seats 250 viewers.
Please note that the leg room on row 12 is smaller than usual for seats 241, 242, 249 and 250.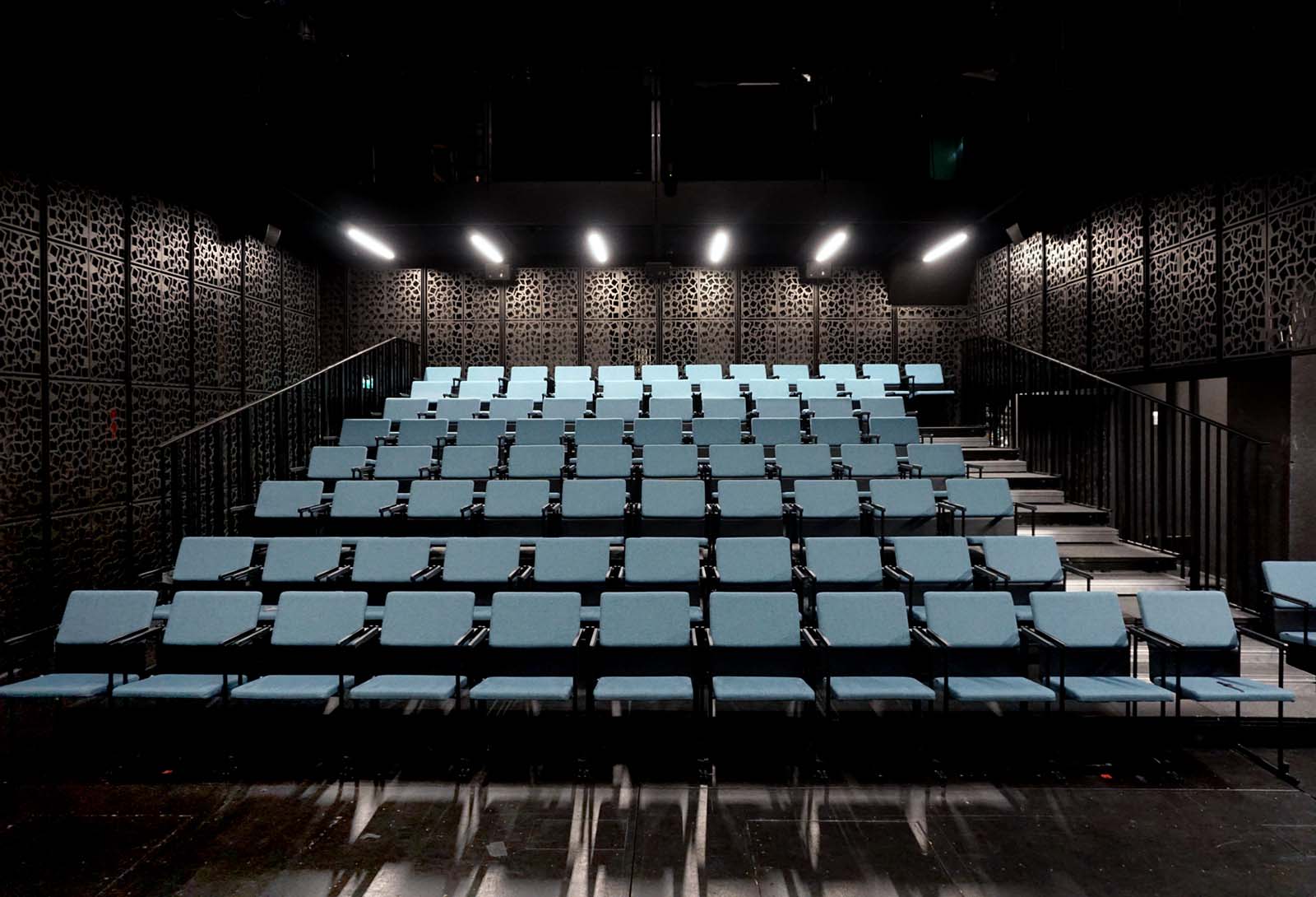 The Nook
The Nook provides and intimate extreme close-up, allowing the performance to really get under your skin. The Nook also serves as a venue for co-operation with other theaters, welcoming smaller visiting theater troupes to our reportoire. Seats in the Nook are not numbered and the adjustable auditorium seats 60-90 persons, depending on the performance.